| | | |
| --- | --- | --- |
| Fax Server | On-hold Messaging | Paging |
---

 FaxFinder Fax Server
The FaxFinder® fax server is a turnkey solution that connects to an analog port(s) of a PBX capable of DID to DTMF conversion. It converts faxes to PDF or TIFF files allowing you to send faxes from any application that can print and receive faxes as e-mails, wherever you are. The solution provides distributed faxing capabilities, over a WAN, from a corporate office to small remote offices as well as to field sales people. In addition, it provides secure, convenient faxing for LAN users offering a high degree of privacy for both the sender and recipient.
Benefits
Sends, receives and routes faxes to/from the desktop
Distributed fax solution for remote offices and field sales people
Secure, convenient faxing for LAN users
Multi-tech Fax Server Brochure.pdf
---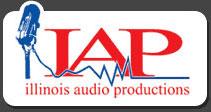 Illinois Audio Productions is your source for on hold messaging. When your company phone rings, that caller becomes a prospect. The brief time spent on hold, can be an extremely powerful marketing tool. We can custom build a Message On Hold or Music On Hold program for your company to capitalize on driving the right messages to your callers.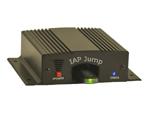 The on hold messaging should fit within the guidelines of your corporate brand strategies. Our experts will create messaging in line with your company strategies and engage your customers with the right content.
Scripts are customized to your particular business… most within 24 hours.
For more information email:  info@illinoisaudio.com and mention CDE Integrated Systems.
IAP Jump
Digital Music On Hold/ Messages On Hold Player plays Mp3 files from the included USB jump drive. Jump drive can be easily reloaded with new productions by simply plugging it into a USB port on a PC or laptop. Made in USA.
---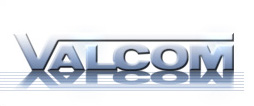 For over 35 years, Valcom has provided the most reliable, high quality paging and intercom solutions for our customers. As the world's largest integrated paging manufacturer in the world, Valcom understands our customers need a solution that meets their needs and is budget friendly.
From small single zone applications to large multi-zone complex enterprise environments, Valcom has what you need! Our innovative Distributed Amplified Technology offers the flexibility and performance that our customers demand.
Analog, Hybrid, and Full IP capabilities ensure that Valcom can tailor a system solution to meet your specific requirements – a solution that is easy to use, easy to install, and more importantly, meets and often exceeds your expectations.
Valcom Highlights
Valcom introduced complete self amplified Loudspeaker Paging Systems designed to operate over telecommunication UTP cabling. Valcom Distributed Amplified Loudspeaker Technology has become the de facto standard with communication system providers.
Valcom introduced an extensive line of traditional paging amplifiers, microphones and loudspeakers under the brand names Clarity and Page Pac
Valcom was an earlier developer of digital voice products including the ISDN software for The Motorola development systems and ISDN modems.
Valcom introduced browser based software controlled school and industrial intercoms.
In the 1990's, Valcom introduced TCP/IP voice products that formed a foundation for our high reliability network (99.999) voice platforms. These high reliability voice networks are used in critical military and industrial applications.
Valcom introduced the industry's first IP loudspeakers – followed by the first IP PoE loudspeakers more than ten years ago.
Valcom Software Paging Systems have evolved into robust IP Unified Mass Notification Systems deployed on government and civilian networks
Valcom continues to develop the most technologically advanced communication solutions based on our customers needs!